Hatsune Miku is liked by many with her appearance and the songs she sings. She's now very popular that many variations are created via different means, but a recent one from this year becomes popular not for the same reason, but perhaps for something else.

Mikudayo (ミクダヨー) is the moniker given to the kigurumi of nendoroid Miku originally for promoting the 3DS game Hatsune Miku and Future Stars: Project Mirai.



While the costumed Miku is supposed to resemble nendoroid Miku, the overall appearance looks... Slightly different. Be it the relatively stout appearance, those "flappy twin tails", the looks of the eyes, Mikudayo simply gives off a different aura than the one we are usually familiar with...

Then all sorts of parodies come in thanks to the fascinating creativity from the Internet communities. Here is a snall selection of them:



The Gaijin 4koma / Reaction Guys Miku Dayo edition



A doctored image of Iran's missile launches, although this is not the most used image for editing.



Char stabbed the GM in the famous scene in Mobile Suit: Gundam? No. Mikudayo did it (image from pixiv).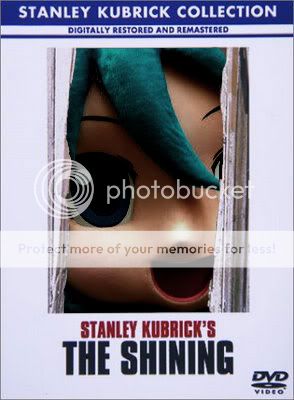 The Shining. Heck, it now even looks creepier than the original cover.



GM II got owned by Gumako and Mikudayo (scene from episode 4 of Gundam UC OVA)



Gohan couldn't stand a chance with her



What's more, Good Smile Company even announces the nendoroid of Mikudayo, which is set to release in March 2013 for 3000 Yen. It is now available for pre-order via its web shop, as well as other online shops such as Hobby Search, AmiAmi, and HLJ.



Miku kick! The GM action figure in question is Banpresto's S.C.M. EX line, known for slim proportions and great articulations.



Look at the poor GM orzing in the background... Terrified with his pride lost, it's unlikely that he will get back up anytime soon.


So, anyone interested in getting this nendoroid?

Just be careful and make sure you take full alert of your surroundings; she may be just around the corner, ready to take you down by surprise... ^^;


Image sources:
http://ameblo.jp/gsc-mikatan/entry-11394129634.html
http://blog.livedoor.jp/insidears/archives/52547203.html
http://blog.livedoor.jp/netagazou_okiba/archives/6845010.html