Russian sailing ship
Sedov
visited Hong Kong over the weekend. Unlike the
USS Boxer
which I unfortunately missed, I did manage to pay a visit to this ship on Sunday~
Originally a German sailing ship called Magdalene Vinnen II, the Sedov was first launched in 1921, and was given to then Soviet Union as a war reparation. First used as a cargo ship and now a training ship, the Russian ship celebrated its 90th anniversary 2 years ago, and is on a world tour since last year.

Sedov docked near Ocean Terminal, with two cruise ships docked behind it.



Sedov viewed from the starboard (right) side. The picture was taken from the Central-Tsim Sha Tsui ferry as it was about to dock nearby.



Sedov with a private boat paying a brief visit to the venerable ship.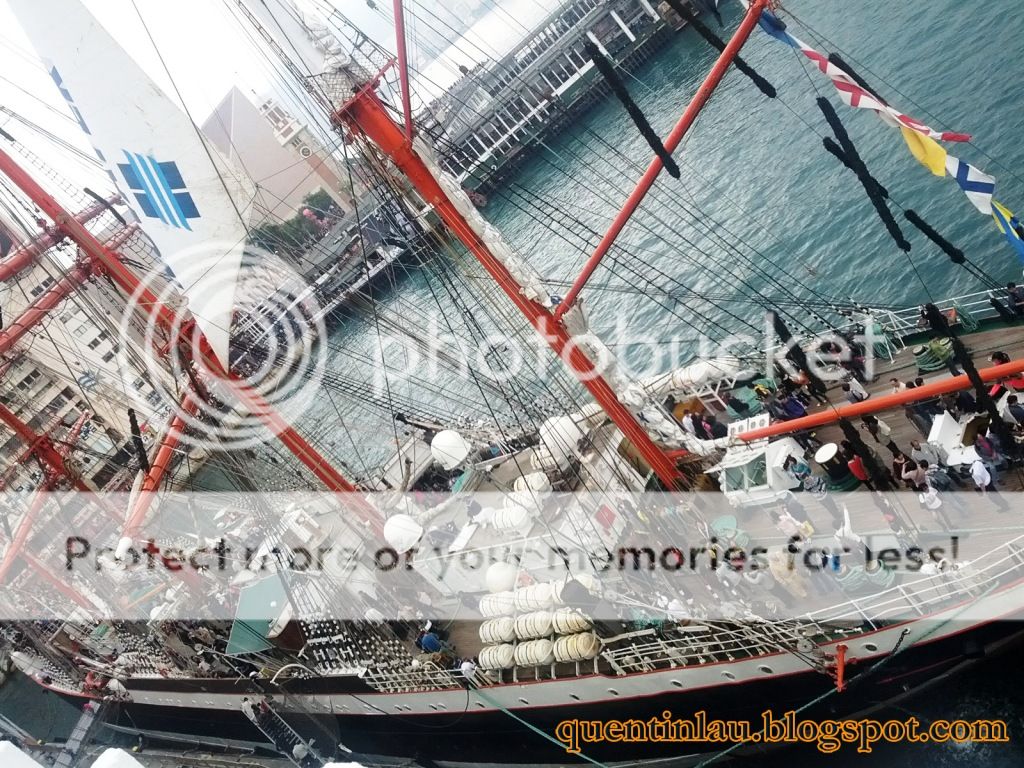 We went to the roof of the Ocean Terminal to took a few pictures from the top. It is possible to board the ship if you get a ticket early in the day, but they're usually gone in a matter of hours. But getting to see the ship at such distance is very satisfying for me already!



A quick shot from the ground level before leaving.



My friend stepswalker visited the day before, and the weather was much better with more vibrant colour for the day (not least to say a better camera too!). Too bad I couldn't get up early to go with him.



A monochrome filter to give it a vintage view to finish it off. It definitely won't look out of place given its age and look!


Official site:
http://www.sts-sedov.info/